CLASSIFIER TYPES
To provide desired particle size distribution, Bradley mills can be equipped with different types of classifier, to meet customers' application demands.
Static classifiers design is rugged and simple, without rotating parts and power consumption. The inverted cone type is used for coarse grinding, while the double cone type for fine grinding.
Dynamic classifiers allow instant adjustment to provide wide flexibility of operation. They produce cleaner top size cuts for finer grinding applications. The Bradley VBC classifier can produce extremely fine powders direct from the mill.
USES OF BRADLEY CLASSIFIERS
Oil industry
Fertilizer industry
Limestone and Dolomite quarries
Mining industries
Power Generation
Paint manufacture
Cement industry
Marble quarrying and processing
Glass and ceramics
Miscellaneous
WINDSIFTER SEPARATOR
The Bradley Pulverizer Windsifter particulate separator uses our well proven Mill Separator (VBC) rotors to offer rugged and reliable air classifiers for efficient and economic operation.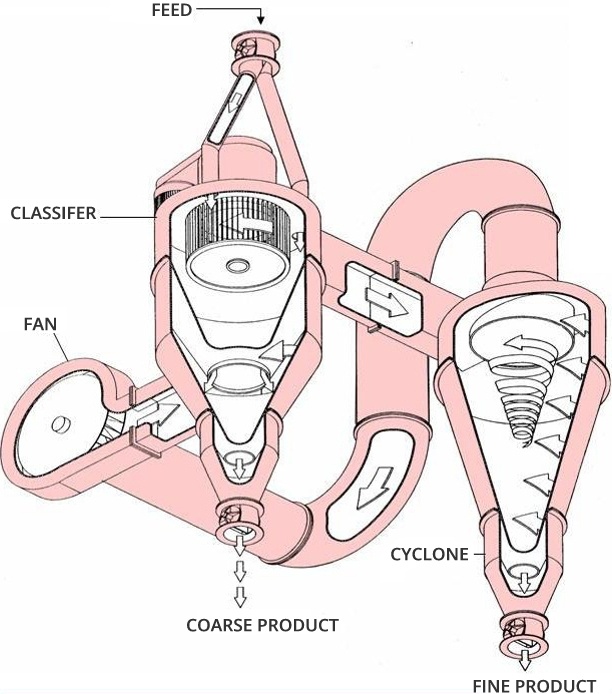 Capacities from 1 to 200tph, and with cut points from 5 to 500 microns.
The rotor has no air purge, so no process bag filter is needed.
Wear resistant linings to handle abrasive dusts like flyash and cement.
Operate on hazardous materials, with only minimal inert gas consumption.
Fabricated in stainless steel to classify metal powders and foodstuffs.
Instant particle size control.
Ideal for dedusting and scalping.
Low power consumption.
Low maintenance.
VBC SEPARATOR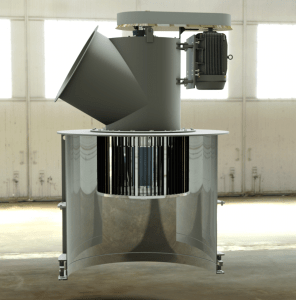 The Bradley VBC separator was developed for use in Bradley's own mill circuits, and has also been very successfully incorporated in many other mill systems and air classifiers. The simple, rugged design ensures reliable and consistent operation.
The separator rotor creates a vortex, making the air spin and throwing the coarse particles out to the sides, where they fall back to the grinding zone.
Fine particles are carried through the separator rotor, out of the separator and up to the cyclone or bag filter collector. The separator rotor speed can be altered using an inverter to adjust the size of the fine particles delivered to the cyclone.
Clean cuts with no air purge or complex labyrinths.
Size control only by rotor speed.
No internal vanes or dampers.
Simple maintenance – blade change on-site with no re-balancing.
Efficient stripping of fines, to maximise performance.
The VBC Separator is running successfully in many countries around the world. Bradley support, with full spares and service back-up ensures continuous high performance.
Since 1886 Bradley Pulverizer Company has served the mineral processing industry worldwide.