The BRADLEY BROADFIELD PROCESS is the global standard for Single Superphosphate powder manufacture.
The flexible and reliable design has been developed from experience in SSP manufacture for over 100 years, and can produce SSP economically from all known phosphate rock sources.
Plant capacities from 10 to 100 tons per hour are operating under full automatic control.
Bradley can offer single source supply of complete process lines including: acid dilution; phosphate rock grinding; effluent scrubbers and powder storage, which eliminates interface problems and project delays.
This combination of long experience and constantly updated technology is unique, and guarantees high quality product, year after year – this is why Bradley is the preferred supplier for installations the world over.
The process is also used successfully to make Triple Superphosphate, Synthetic Gypsum, Iron Sulphate and other acidic salts.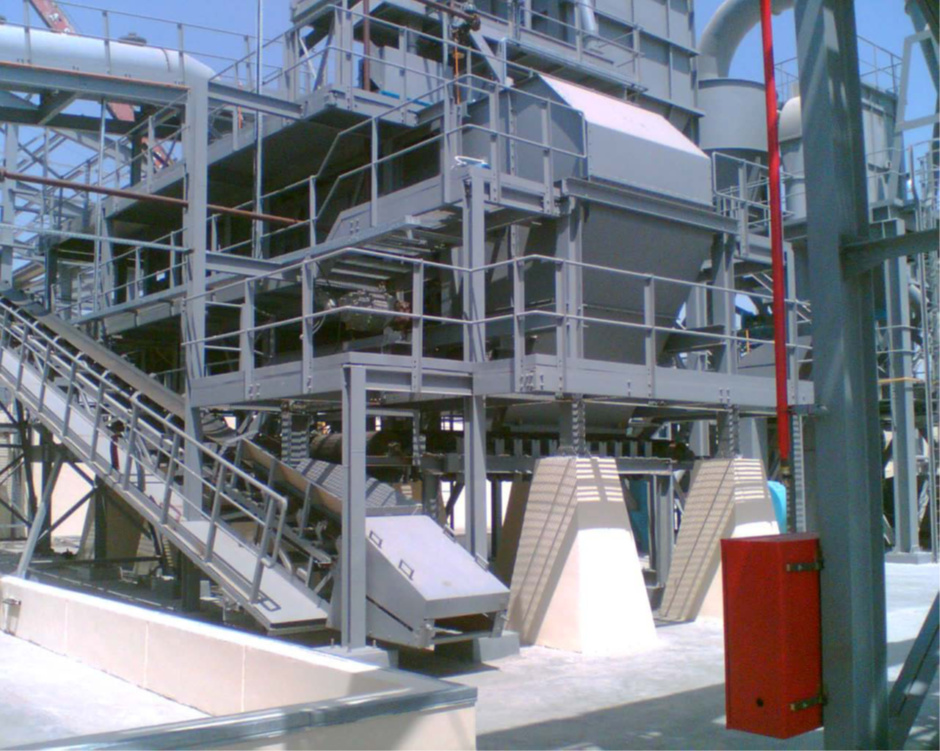 Bradley Pulverizer Belt Dens

Bradley Pulverizer Belt Dens provide automatically-controlled production at rates from 5 to 50 tph and can be used for acidulating rock phosphate, limestone and minerals, to yield a variety of fertilizer including single super phosphate and triple super phosphate and also industrial salts.
The basic process consists of:
• Ratio controlled feeders, for the reactants guarantee steady operating conditions, and product quality.
• Specially designed mixer provides intimate contact between solid and liquid reactants.
• Optimised rate of reaction and evolution of gases during the slurry stage.
• Continuous moving troughed belt den holds the slurry under suction, until it forms a cake.
• Rotary cutter, to disintegrate the cake into powder.
• Product conveyor to carry the powder to subsequent process steps or to stockpile.
• Scrubbing system to clean the exit gases of dust and fume prior to discharge.
Bradley Pulverizer has developed unique designs for each of these process steps which combine to provide an extremely rugged and robust installation.