Stainless Steel Windsifter Air Classifiers
Efficient Air Classification for Hygienic / Specialized Applications
The innovative NEW Bradley Windsifter SS offers the same reliable air classification of coarse and fine particles – now for hygienic applications. Constructed of polished stainless steel throughout, the stand-alone Windsifter SS is skid mounted for easy installation and can be manufactured with a cyclone or hygienic filter.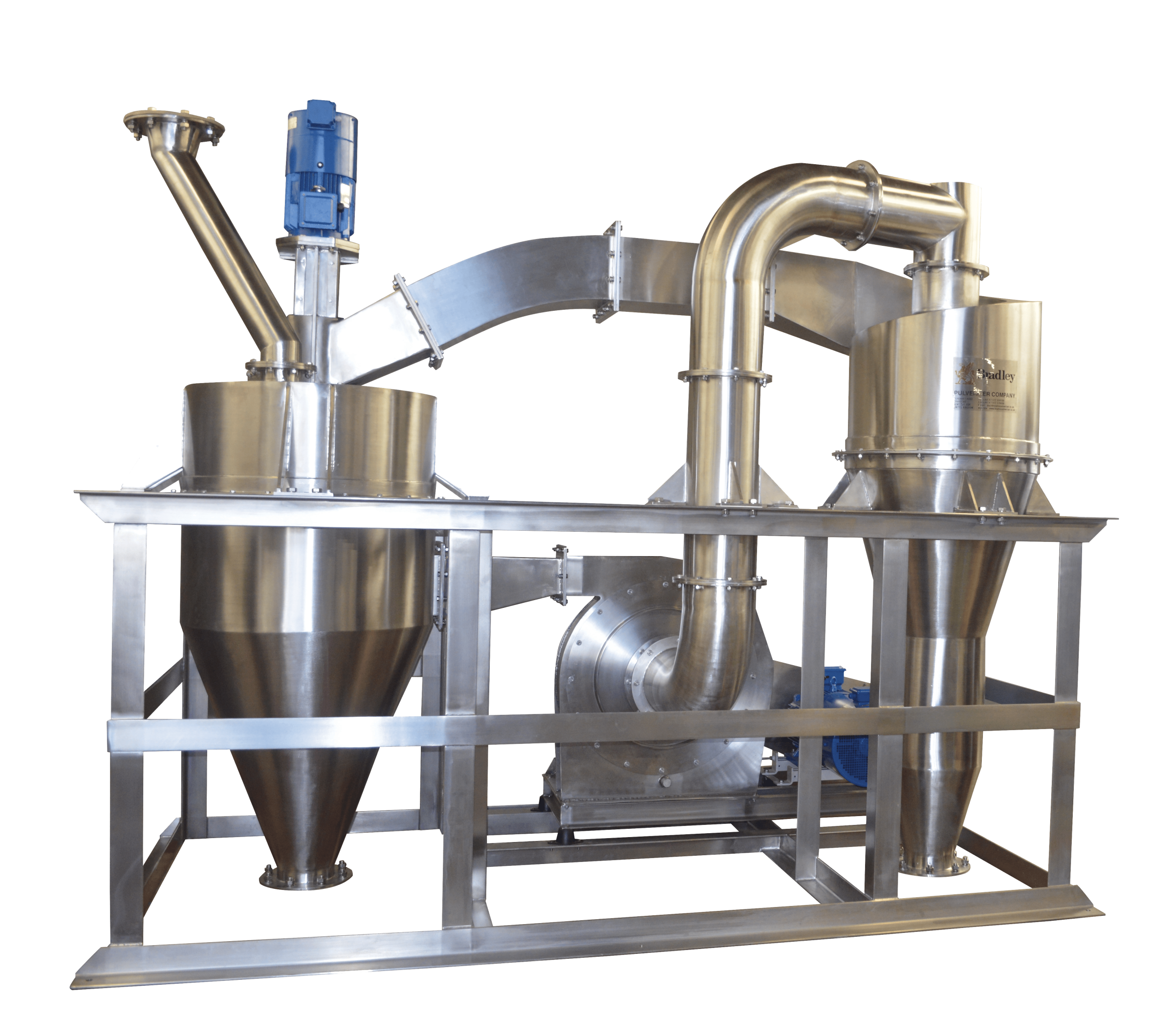 Stainless Steel Construction
The Windsifter SS is manufactured with a standard specification of 0.8-RA internal and 1.2-RA external stainless steel. Higher quality polish or bead blast/brushed finish are available, if required. The polished surface provides a hygienic and easy to clean surface. With food grade seals and grease, it can be designed to comply with required local standards.
Stainless steel is also non-sparking for lower explosion/combustion risk. The Windsifter SS to be easily purged with an inert gas, such as CO2 or Nitrogen, to lower explosion risk and/or to prevent oxidation of material being processed.
How It Works
The Vertical Blade Classifier (VBC) technology incorporated into the Bradley Stainless Steel Windsifter Air Classifier utilizes vertical oriented blades and the separator rotor to create a vortex, spinning the air and throwing the coarse particles out to the sides, where they fall for bagging.  Fine particles are carried through the separator rotor and up to the cyclone or bag filter.
Performance Features
Capacities up to 10TPH
Particle sizes within a range of 5 to 250 microns
Instant size control through adjustment of separator rotor speed
Easy access hatches in key places.
Optional stainless steel finishes available
Special application rotor designs available
Specialized Dynamic Classification
MATERIAL
Metal Powders
Food Ingredients
Dyes & Pigments
Carbon Powders
Mineral Powders
Battery Materials
Specialty Powders
APPLICATIONS
Hygienic classification
Low Contamination Processing
Non-Sparking Applications
High Corrosion Applications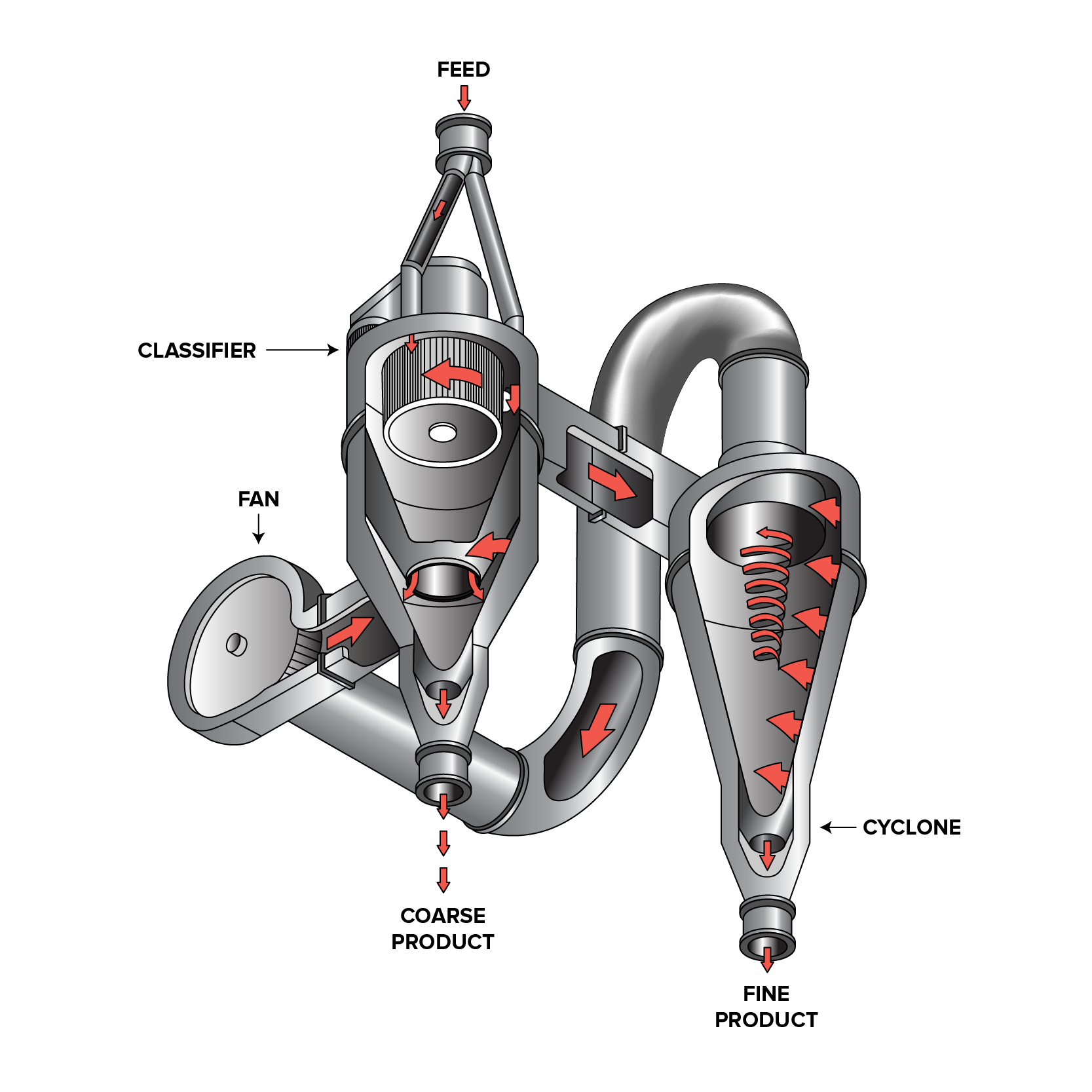 TYPICAL WINDSIFTER DETAILS
UNIT SIZE
Dimensions
Power
A
B
C
ROTOR
FAN
MS LAB
2.13 m
7 ft
1.52 m
5 ft
1.52 m
5 ft
.75 kW
1 HP
1.49 kW
2 HP
MS1
3.04 m
10 ft
3.04 m
10 ft
2.13 m
7 ft
2.98 kW
4 HP
5.22 kW
7 HP
MS5
3.04 m
10 ft
3.96 m
13 ft
3.04 m
10 ft
7.46 kW
10 HP
14.9 kW
20 HP
MS10
3.96 m
13 ft
4.88 m
16 ft
3.96 m
13 ft
11.19kW
15HP
22.37 kW
30 HP