Vertical Airswept Pendulum Roller Mills
Grind, Classify & Dry in One Operation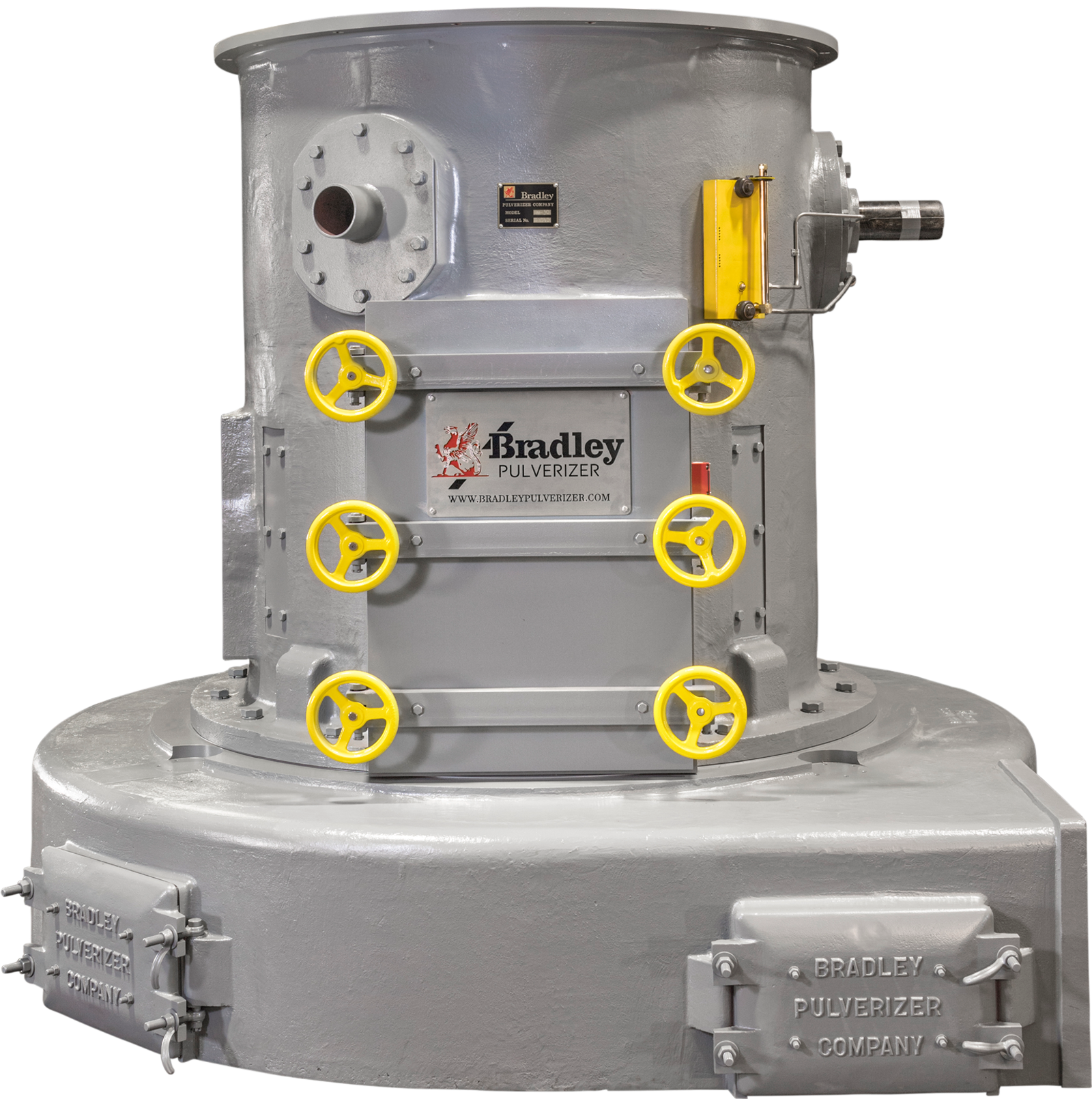 Bradley Airswept Roller Mills provide a highly efficient and effective system for pulverizing, crushing, and grinding a wide variety of materials.
Bradley Airswept Mills combine the fine grinding action of a pendulum roller mill with air stream classifying and fluid bed drying capabilities to produce precisely sized particles to meet exact production specifications. Sized to meet your application requirements, Bradley Airswept Mill systems are used in a variety of industries and can achieve:
Outputs of <1 to 150 tons per hour

Product fineness from 50% passing 150 microns to 99.9% passing 30 microns

Final products with less than 0.1% moisture from high moisture feeds containing up to 15%
Bradley Airswept Mills Performance Features
Ground level grinding chamber allows easy access to wear parts for safe and quick replacement
Less vibration due to integral gearbox increasing the mass of the mill
Allows for a simple solid block foundation with a favorable power to weight ratio and lower capital costs
Gearbox oil does not need cooling.
Fluid bed drying saves 25% on fuel costs.
Air swept grinding zone prevents over-grinding.
Belt drive allows optimum speed selection
Grinding, Classifying & Drying
GRINDING:
Our flagship mills  are centrifugal ring-roll pulverizers – equipped with three pendulum roll assemblies suspended from a rotating carrier. Centrifugal force created by the rotation of the carrier forces the roll assemblies to swing outward, causing the roller at the bottom of the roll assembly to rotate against the inside of the stationary ring. Material from the mill floor is lifted by plows and the continuous flowing airstream and directed between the roller and fixed die ring where it is ground using a combination of attrition and impact.
When the material is ground to the desired fineness, it is sized and discharged from the mill via air stream.
CLASSIFYING:
Pulverized material from the grinding zone is carried by the air stream up to a separator located above the mill. From there, product size material is carried to a bag house or collection cyclone while oversize particles are rejected and returned to the mill for further grinding.
Bradley Airswept Mills can be equipped with many different styles of classifiers to meet customer application demands.  To produce desired particle size distribution, Bradley Pulverizer offers both static and dynamic classifiers.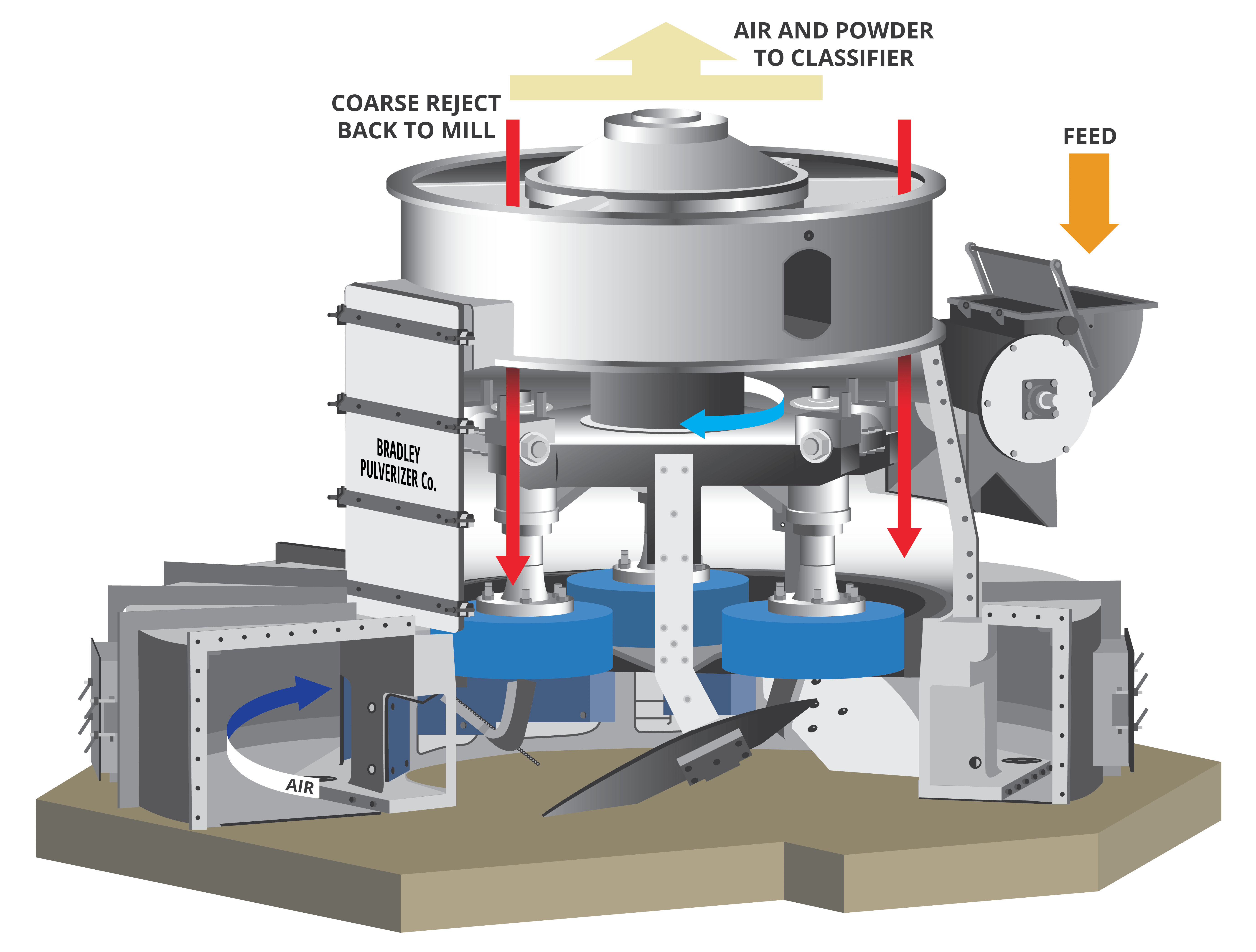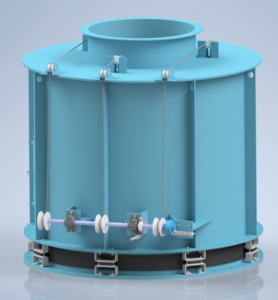 STATIC CLASSIFIERS:
Simply designed without rotating parts or power consumption, the inverted cone type is used for coarse grinding, while the double cone is used for finer grinding.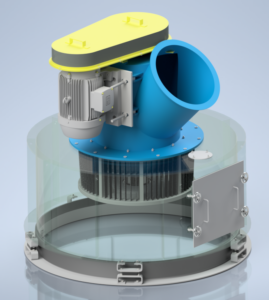 DYNAMIC CLASSIFIERS:
Dynamic classifiers allow instant adjustment to provide wide flexibility of operation and size specifications.  The vertical blade classifier (VBC) is the Bradley standard classifier for efficient classification of fine ground powders. The BLVT reduces the recirculating load in the mill system which results in higher throughput and less wear. Both the VBC and the BLVT can be retrofitted to other milling equipment.
Divorced Classification Milling Systems: Generate Multiple Products with One System:
The addition of a divorced classifier to an airswept mill system allows for the simultaneous production of multiple products meeting different specifications from a single feed continuous processing system.  The divorced classifier can produce high yields of coarse grit in the same operation where the mill system produces fine powders.  Divorced classifiers are designed to allow fine powders meeting specification to continue through the airstream for standard particle collection while allowing coarse grit particles to exit the classifier for secondary screening.  Out of spec materials are then recycled back through the mill for further processing.
Divorced classifiers can be easily added to existing mill systems and can be configured to produce 4 or more different products simultaneously.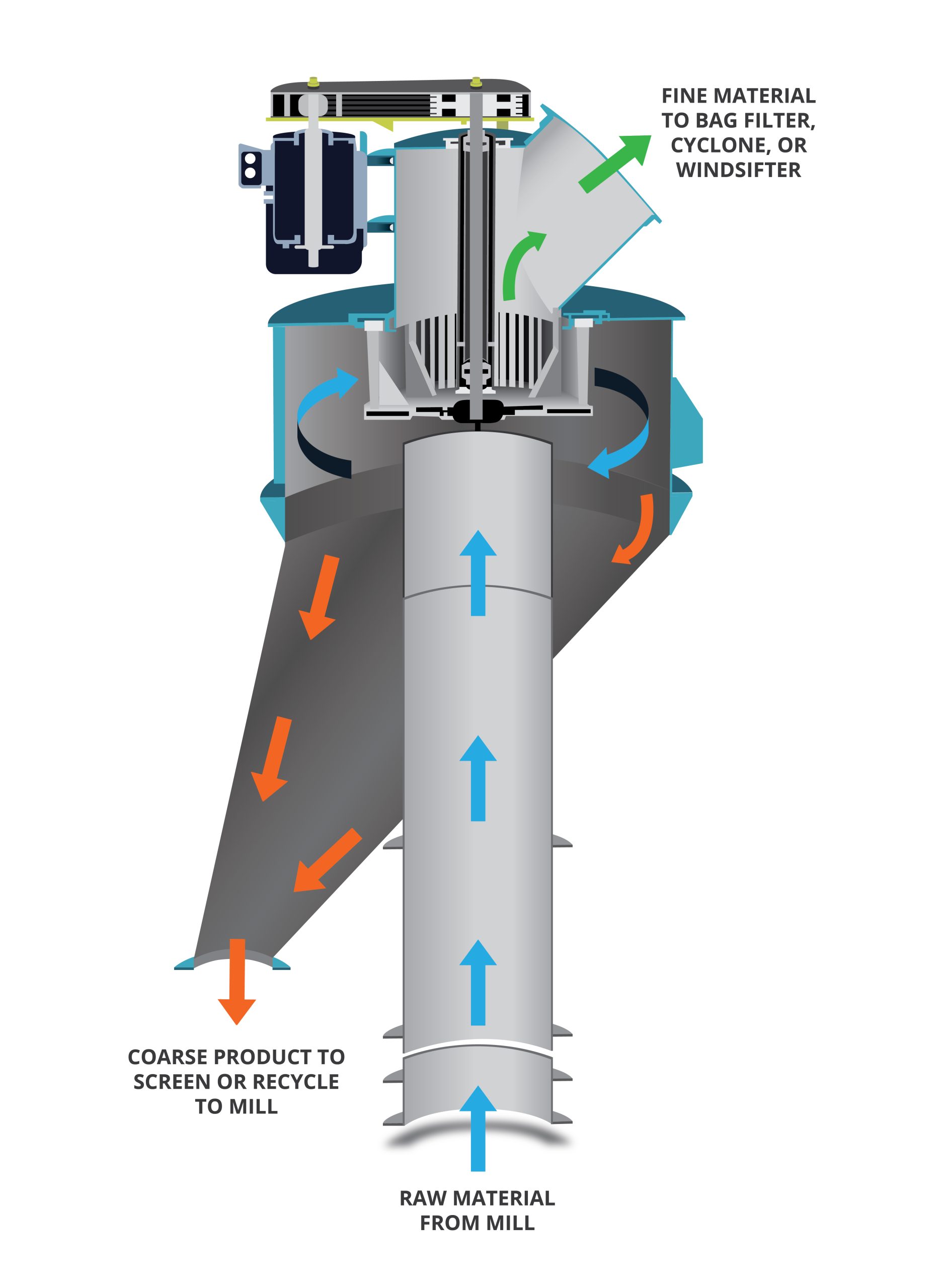 DRYING:
For processes that utilize high moisture feed materials, the conveying air stream can be heated for fluid bed drying of ground material.  Hot air is introduced into the grinding zone of the mill to fluidize and dry ground particles for easier flow through the airswept system.  This method of drying is also advantageous as it reduces costs of drying material.
Over-Driven Integral Gearbox Advantages
Bradley Mills are unique among ring-roll designs in that they are driven by an overhead integral gearbox – including our largest sized mills . The Bradley Mill gearbox sits above the grinding chamber which offers several advantages over competitor mills.
GROUND LEVEL ACCESS:  Wear parts at ground level allow for easier and safer maintenance of the roll assemblies and grinding ring.
FOUNDATION:  Because the gearbox is above this mill, a simple, solid flat foundation block is used, which minimizes vibration and noise and reduces installation costs.
GEARBOX: The integral gearbox above the grinding chamber adds significant live mass to the pulverizer, reducing vibration and lower wear on the mill.  This design doesn't require oil cooling and is 10% more efficient than other mills.
DRIVE: Bradley mills are V-belt driven which allow optimization of mill speed to ensure operation is quiet and output is maximized as well as easier maintenance as compared to oil or water cooled gearboxes.
FEED: Ground level grinding zone allows for a low-level feeder as well as a lower feed hopper and conveyor.
The unique over-driven design of the Bradley Pulverizer Air Swept Mill is more efficient than other mills resulting in a lower per ton operating cost.  The mill's robust construction means lower maintenance costs and less down time than other mills.  The drive and gearbox configuration ensures vibration is minimized, operation is quiet and maintenance requirements are kept low for years – decades- of high performance.  The end result is a simple, solid foundation with lower installation costs and a superior power-to-weight ratio.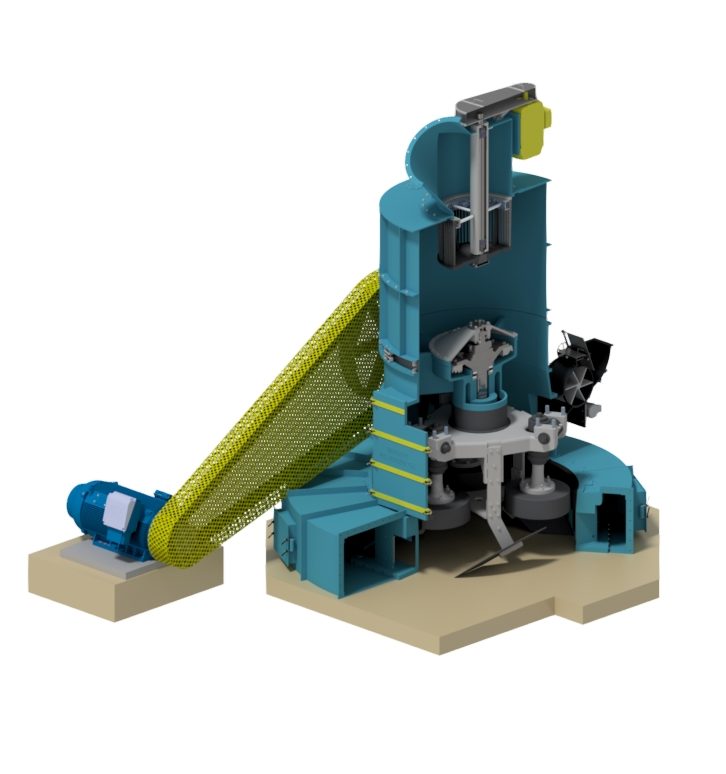 Advantages of an Airswept System
Bradley Air Swept Mill systems grind, classify, and dry material simultaneously utilizing continuous airflow to maintain material movement through the system.  Recycled air and single pass systems are both offered.
Recycled Air System: Most of the conveying air stream is recycled, with only a minimum amount being exhausted through the dust collector system, which is designed to remove the excess air and water vapor.  This allows the system to operate under constant negative pressure, ensuring dust-free operation.
Single Pass Air System: With a single pass air system, air is drawn into the mill base, travels through the classifier, bag filter and fan and is then vented out to atmosphere.
In addition to being dust free, the air swept grinding zone prevents over-grinding by the air stream lifting the particles of certain sizes out of the grinding zone.  The conveying air stream can also be heated to fluidize and dry material being ground.
Not sure which system is right for your application?  Check out this blog resource and find out which airswept mill is right for you.