Windsifter Air Classifiers
Stand-alone Air Classifier: Separate Coarse & Fine Particles Simultaneously
Utilizing our proven technology, the Windsifter Air Classifier offers rugged and reliable air classification with efficient and economic operation. This dynamic air classifier provides capacities up to 250 tons per hour, with low power consumption and reduced maintenance.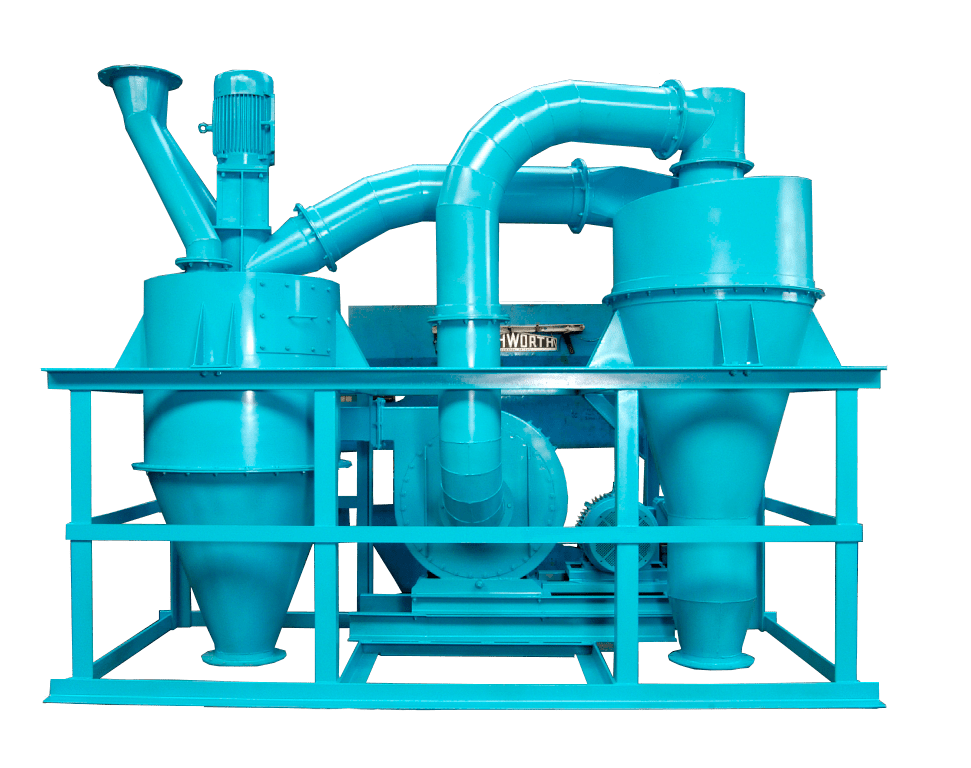 How It Works
The Vertical Blade Classifier (VBC) technology incorporated into the Bradley Windsifter Air Classifier utilizes vertical oriented blades and the separator rotor to create a vortex, spinning the air and throwing the coarse particles out to the sides, where they fall for bagging.  Fine particles are carried through the separator rotor and up to the cyclone or bag filter.
Instant Particle Size Control
The Bradley Windsifter can easily and efficiently achieve separation of desired particle size distribution to meet application demands.  The separator rotor speed can be adjusted to produce particle sizes within a range of 5 to 250 microns.  The Windsifter can also be used for dedusting of larger stone chip applications.   This distinctive design allows instant adjustment of particle size to provide a wide flexibility of operation.
Performance Features
The Bradley Windsifter is available with capacities up to 250 TPH for stand-alone classifying of coarse and fine product simultaneously.  With cut points from microns, the Windsifter provides versatility for classifying across many industries and applications. The simple Windsifter rotor has no air purge, so no process bag filter is needed. In addition, this classifier can operate on hazardous materials, with only minimal inert gas consumption.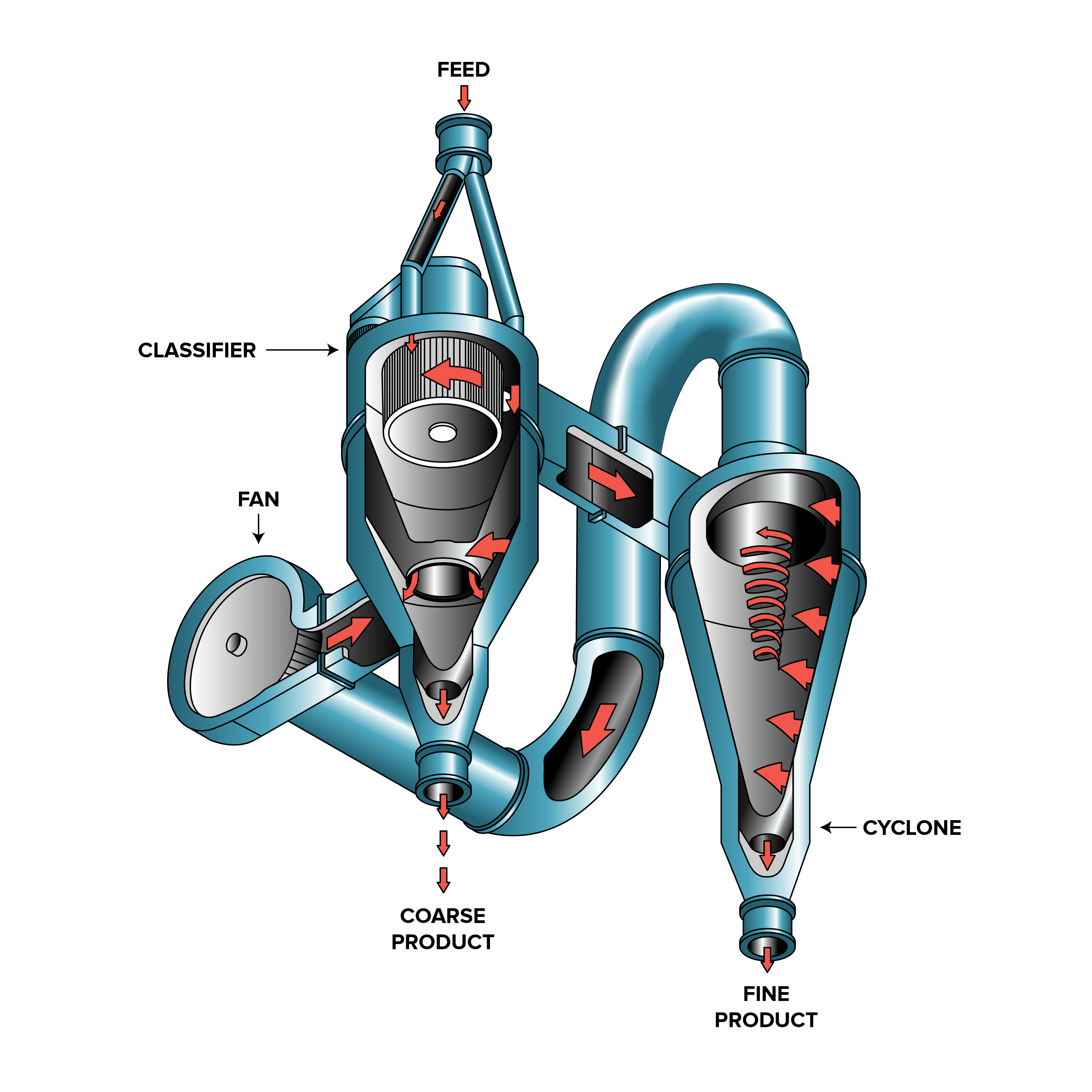 No Bag Filter
Instant Size Control
Capacities up to 250 TPH
Sharp Cut
Options include:
Wear-resistant linings to handle abrasive dust like fly ash and cement.
Fabricated in stainless steel to classify metal powders and foodstuffs.
Inert purge for fire and explosion prevention
Low velocity units for flyash applications
De-Dusting and Scalping
Low Maintenance
Low Power Consumption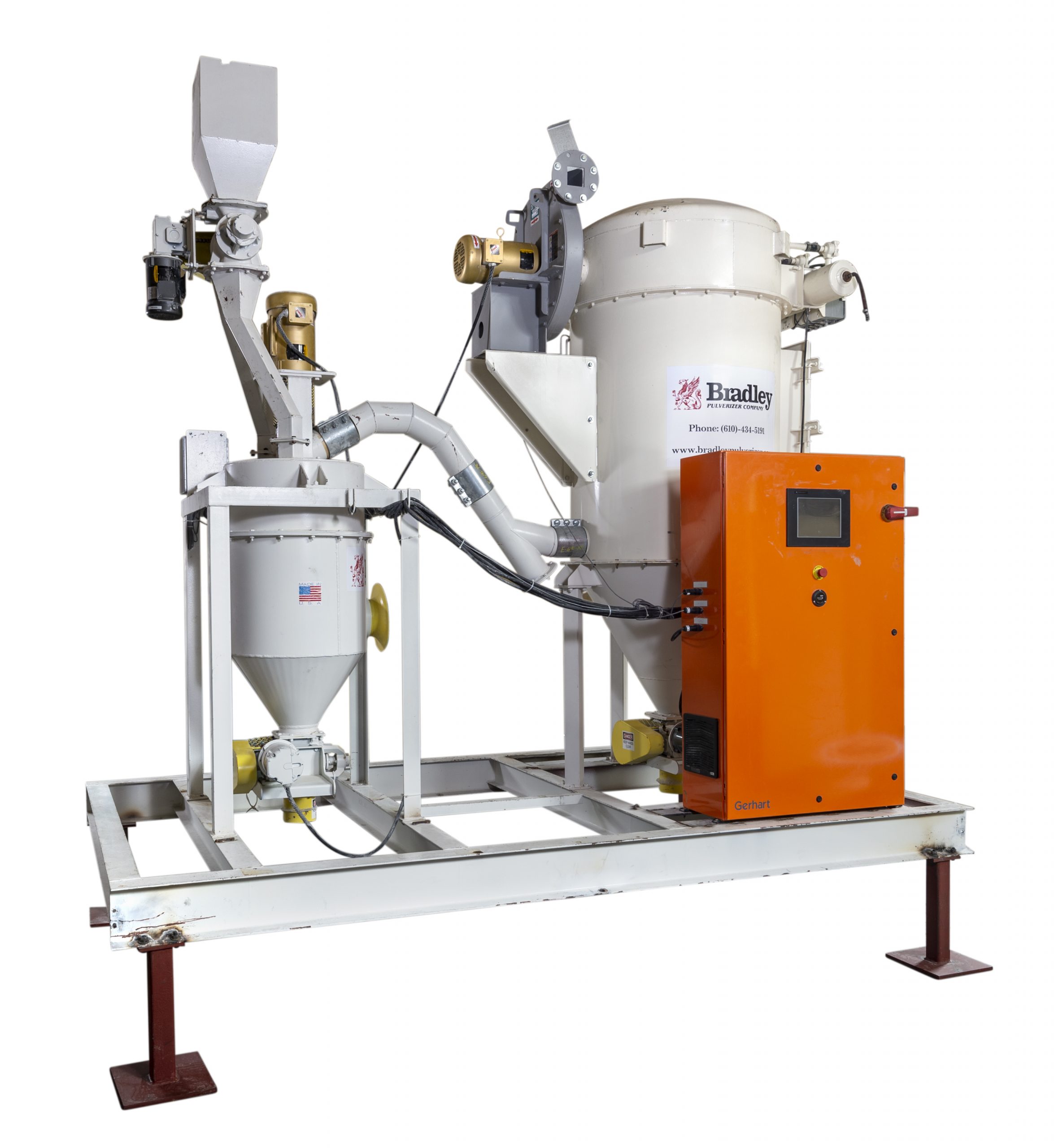 Applications
Windsifter Applications:
MATERIAL
APPLICATION
NORMAL FINENESS
 
 
% passing
microns
Milled Limestone
Extraction of super-fine powders
85
10-30 top size
Narrow size range plastic fillers
30 top size, min sub 5
De-dust dry chippings
75
Agricultural Limestone
Animal feed grades
90
75
Testing Services
Bradley Pulverizer is dedicated to helping customers optimize their production and process goals.  Laboratory, pilot plant and full scale production tests can be run on specific feeds and based upon given product specifications.  Find out more.