Bradley Pulverizer has been providing superior workmanship in the production and repair of new and existing equipment for over 100 years.  We apply the same skill and know how to 3rd party work as we do to our own pulverizer and classifier product lines.
Manufacturing Facilities

Our US production facility offers  a variety of machining and fabrication services;  specializing in large boring (both horizontal and vertical) and lathe work.   Our capabilities focus on medium to large manual machining for castings, forgings and fabrications.  We excel at large part, low volume orders which makes us ideal for single part and prototypes.
Complete engineering and manufacturing of unique equipment is also available through our engineering and drafting department for the design and development of parts and machinery.
We have a proven base of suppliers of patterns, castings, forgings, plate, bar, and other raw material needs.  We are a high-value custom shop with over 100 years of experience in machining and machinery construction.
Our Capabilities
HORIZONTAL BORING – 60″ x 120″ table
VERTICAL BORING – Mills up to 144″
ENGINE LATHES – Up to 32" X 180" between centers
TURRET LATHES
DRILL PRESSES – 2 x 3″ American radicals, 3″ spindles, 66″ working height
MISCELLANEOUS – 2 1/2″ capacity overhead cranes: 15 ton, 8 ton, 6 ton Mobile crane: 8-ton Full complement of machine accessories and hand tools
PLANER – Rockford 32″ x 36″ x 90″ open side hydraulic
SHAPER – 24″ crank shaper
MILLING MACHINES – #4 horizontal with vertical head Gorton tool & die maker mill
WELDING – Mig and AC-DC
FLAME CUTTING – flame cutting machine
SHEARS – HTC 1/2″ x 10′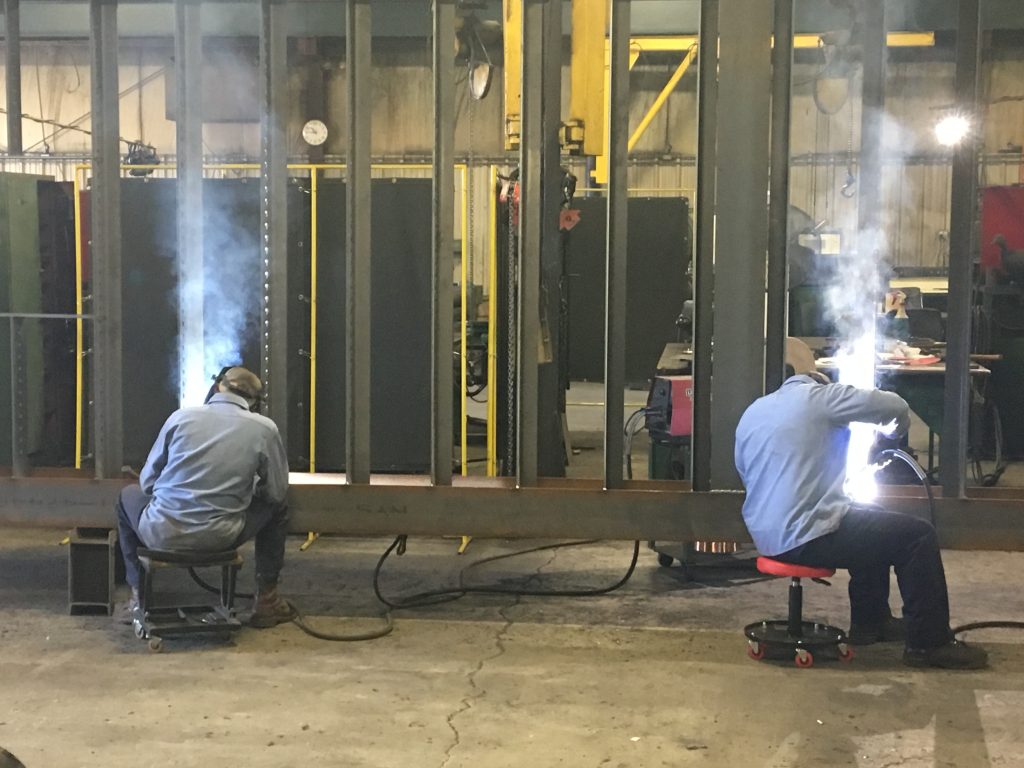 Call 855-670-8777 (International: +44 1322-559-106 ) or Contact Us to discuss your manufacturing needs