The Bradley Pulverizer Pendulum Airswept Mills have a unique over-driven design which provides several distinct advantages over the competition as demonstrated in this new video and table below.  In particular, the integral gearbox located above the grinding chamber increases the mass of the mill resulting in less vibration in a quiet, low maintenance machine. Additionally, the ground level grinding chamber allows easy access to wear parts for safe and quick replacement.
Within the mill, the plow directs the material between the rollers and the die ring. Centrifugal force creates grinding pressure which pulverizes material. The airswept grinding zone prevents over-grinding and the belt drive provides optimum speed selection to achieve desired product fineness. Combined with robust construction, these features contribute to lower per ton operating cost and reduced maintenance costs.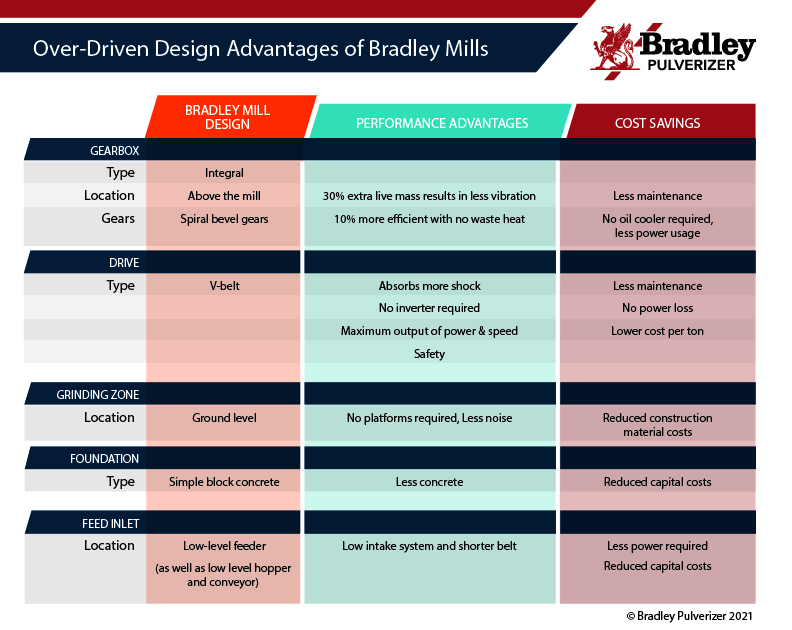 Contact Us to learn more about the over-driven design advantages of Bradley Airswept Roller Mills.
(US) 855-670-8777 | (International) +44 1322-559-106