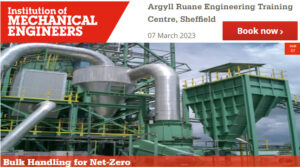 Nikheel Mistry, Project & Process Commissioning Manager at Bradley Pulverizer, will be speaking at IMechE's Bulk Handling for Net-Zero conference on March 7, 2023.  His presentation "Reducing Emissions in the Size Reduction & Drying Industry" will cover three primary topics:
Efficient milling techniques
Efficient drying techniques
Optimized plant design for reduced emissions
Overview of the Bulk Handling for Net-Zero Seminar:
Now, more than ever, the UK bulk materials industry is pushing to operate in a more efficient and environmentally friendly way. Companies need to be more sustainable in their approaches and consider how to decarbonize processes, whilst reducing risk, cost and emissions. There is also a need to look at waste reduction across bulk materials handling processes and how we can create a circular economy within the UK to support net-zero.
Join this seminar to:
Identify how organizations involved in bulk materials handling are genuinely moving towards net-zero with more sustainable processes
Find out more about how bulk materials are contributing to the reduction of carbon emissions and waste
Hear case studies from the energy, waste and mining sectors as they showcase ways to optimize existing processes to ensure greater energy efficiency
Network with peers and SMEs who are all looking to drive their bulk materials processes towards net-zero
Debate the priorities within organizations who are seeking to reduce carbon footprints across their bulk materials handling processes
Discuss new technologies that are supporting the target of net-zero and understand how your organization can apply them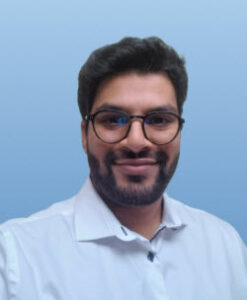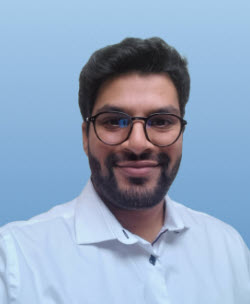 Nikheel Mistry is a chemical engineer and an Associate Member of the IChemE with over five years' experience as a Process Commissioning Engineer.
He has designed, developed, optimised, and commissioned processes involved in flash drying, milling, ultra-fine grinding and air classification in various industries including minerals, chemical, pharmaceutical and food.
As well as this, he has extensive experience working in pilot plants running trials for novel applications of milling and classifying technologies.